INFORM Assessment - How to Edit a Published Test Item
Log in.
Click the Tests tab, and then select Item Search on the menu.
Type an item code in the Item Details field. (To find an item code, use the Item Summary links at right or use the Grade, Subject, Item Type, and Source filters.)
Click Search.

In the Search Results area

Select the radio button next to the item you want to revise.
Then click copy.
To confirm the copy, click OK.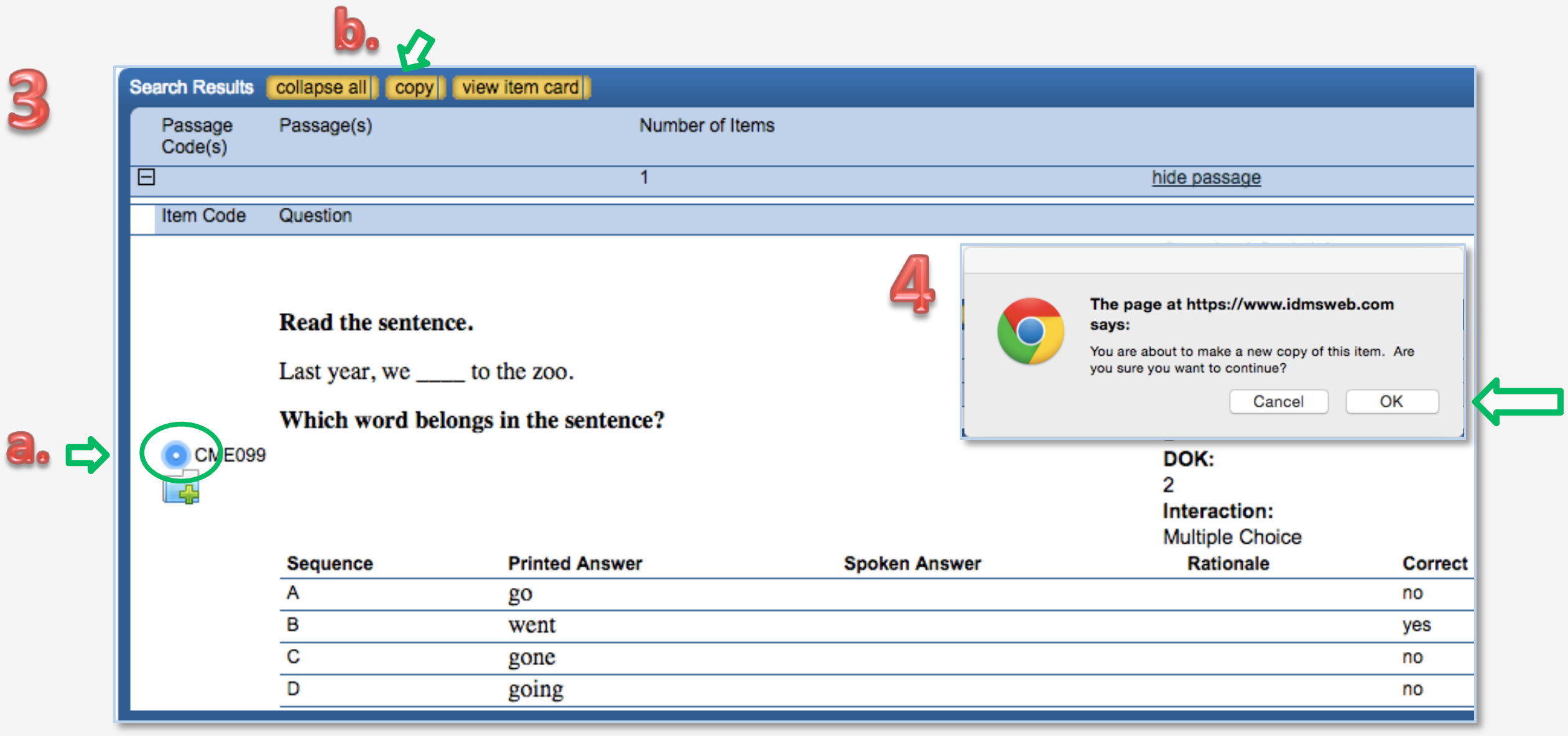 Enter a new Item Code, and make revisions.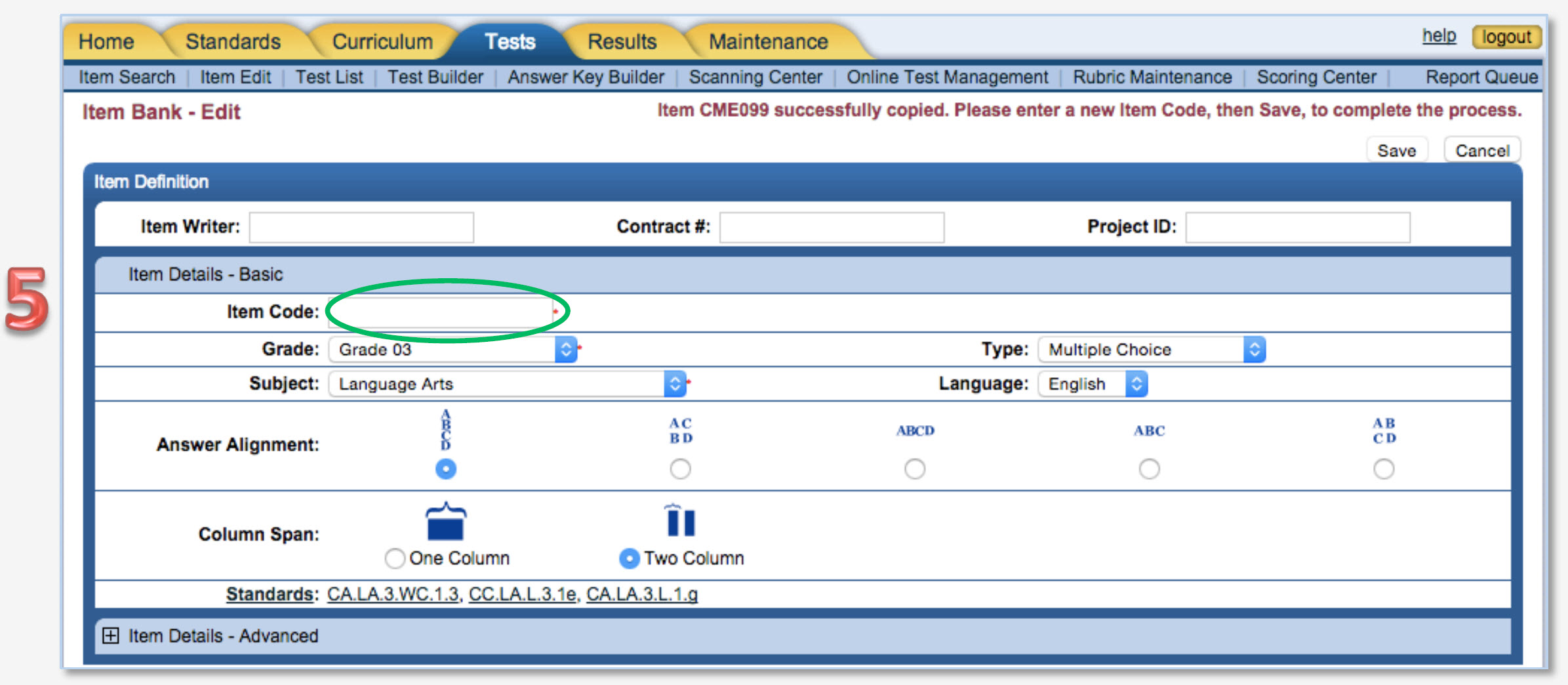 To Revise the Question, use the editing tools.
To edit, add, or remove Answers:
Check the box beside the answer choice.
Click add or remove.
Enter the Sequence of the answer choice.
If this answer is the correct one, select the Correct Answer radio button.
Choose a view - Printed Text or Spoken Text. The Rational choice is optional.
Revise the text using the editing tools.
Repeat the process for each answer choice

Click Save.
From the Item Status menu, choose an option.
Click Publish.